What is it and when should I use it?
The Persona Canvas is organized in nine different sections. It is designed to be worked on as a team with postits and markers, and to give you an easy to read visual of your persona once you're done.
The most important element in any persona is the representation of the person itself. The heart in the center defines the need your persona has. What is his or her goal? What is he or she trying to achieve? Completing the representation of the person, there is space on the bottom to add identifying information such as a name and a role, and any other facts you gather.
The next thing that stands out, is that the persona is divided into a left and a right side. The left side has space for negative aspects the persona has to deal with in their life, such as fears and trends with negative impacts. The right side has positive aspects. Using this left/right split, it becomes much easier to get a picture of what is going on in the life of your persona.
Tool Overview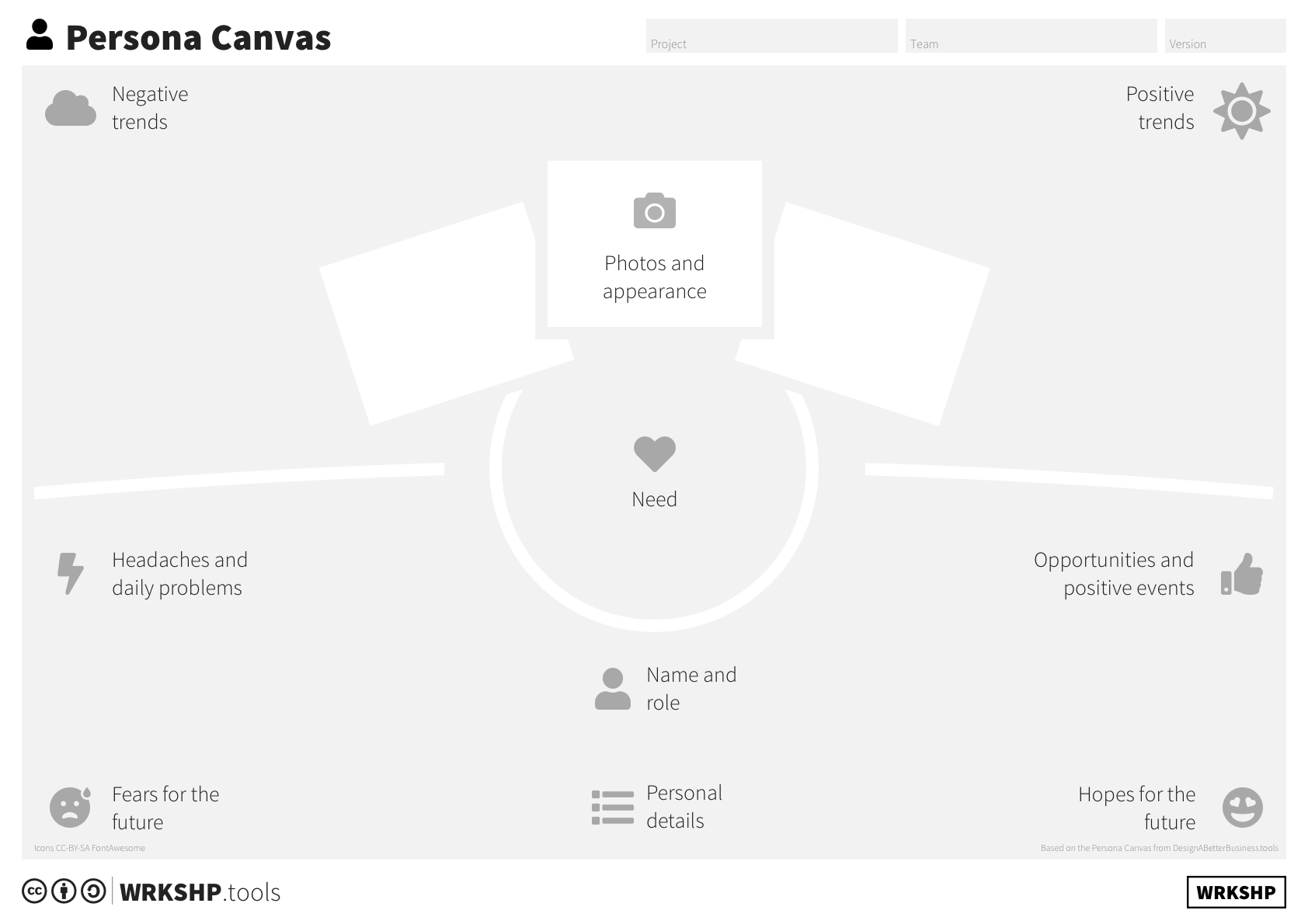 Steps