What is it and when should I use it?
The purpose of this tool is to fill up an entire wall with the ideas generated by a team in a short amount of time.
This technique uses trigger questions to get the creative juices flowing. Asking 'what if?' is a powerful way to fill a wall with great ideas. Ask the trigger questions to your team in a fast pace, challenging each person to create lots of ideas.
Using time pressure and a sense of competition (who added the largest number of post-its?) make it easier to shake any creative blocks. In groups of around 10 people, it is doable to reach more than 200-300 ideas in half an hour! From those ideas, there will always be a few that are truly new and interesting. You just need to get past the ideas everyone else already had first…
Tip! To incentivise people to generate more ideas, assign a point for each sticky note. The highest total score wins.
Asking people to describe their idea as they fasten their sticky notes to the wall is a great way to get everyone, from the introverts to the extroverts, working together creatively and feeling a sense of achievement. As each team member adds ideas to the wall, the rest of the team will no doubt come up with new ones or point out ones that are funny or interesting.
Tool Overview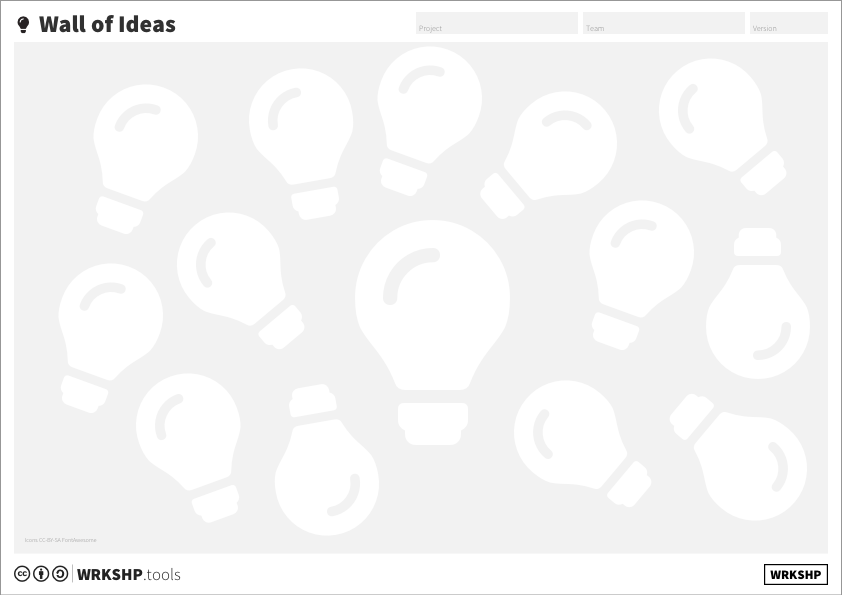 Steps